Who We Are
We are a global leader in providing fully integrated professional technical support services for the Oil and Gas industry.
What We Do
We offer Engineering, Procurement, Construction and Maintenance (EPC&M) services
Engineering
Candix Engineering Limited's combination of global resources and proven engineering capabilities are what deliver world-class facilities to our clients' while meeting their demanding business needs.
Procurement
Candix Engineering Limited works with clients around the world to deliver the right materials and services on time and at the best price, leading to overall project success.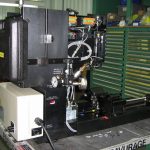 Installation of Specialized, Heavy Duty Industrial and Household Equipment
Our vast experience and proven capacity in Procurement activities due to our global partnerships with OEMs over the years has enabled us develop competence in providing efficient services….. read more
Construction
Providing clients with engineering excellence in Planning, Design, Project Management and the Construction of Projects using state-of-the-art technology, teamwork and professionalism.
Maintenance
In an economy where budgets are carefully crafted and expenses closely monitored, our clients depend on us to provide total maintenance services projects of any scale that align with their business goals and our professional commitment to excellence and safety.
Telecommunications
Providing clients with IT services using state-of-the-art technology, through the following services with a high level service level agreement (SLA).
Drilling Services
Candix Engineering Limitied provides cost effective World Class Drilling Services from the Well Planning Stages to the Well Completions and testing Stages through a Combination of of very experienced personnel and with support from our local and multinational partners.
Third-Party Surveillance and QAQC Services
Our Quality Control Specialists monitor the quality control, inspection, manufacturing and quality surveillance services of oil and gas components inclusive of drilling and completion tools. Our process is certified to ISO 9001… read more